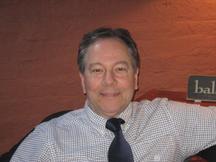 Douglas Johnson, PsyD Psychologist
Dr. Johnson has worked in the field of clinical psychology since receiving his doctorate from the University of Northern Colorado in 1987. He has been licensed as a psychologist in New Hampshire since that time. With the Green House Group since 1989, Dr. Johnson has functioned as a partner/shareholder and now employee (since 2019). Prior to joining our practice he worked for three years as a psychologist with the Mental Health Center of Greater Manchester (NH). Dr. Johnson is a long-standing member of the New Hampshire Psychological Association (NHPA).
At present Dr. Johnson provides adult individual, family, and couples psychotherapy for clients of Green House Group, and supervision/ consultation to professionals in the clinical community. He especially appreciates the opportunity to assist couples motivated to improve the quality of relations with one another and their children. He has specialty training in Cognitive Behavioral Therapy (CBT).
While no longer providing forensic/psychological evaluations for the family courts in the domain of high-conflict divorce and parent-child access, Dr. Johnson has extensive knowledge of and provides consultative expertise in the areas of child protection, parent-child attachment, and assistance (informally) to Guardians ad Litem.
Dr. Johnson has trained in disaster relief and has provided disaster mental health assistance for the American Red Cross. Dr. Johnson can be reached at 603-668-3050 Ext *26.